POPULAR MECHANICAL GYROS
The
EK Series
electric Attitude and Directional Indicators are among our top sellers and are the most dependable instruments in their price range. Their Multi-Volt feature allows them to operate at lower voltages than other instruments - giving you
an extra edge in safety during emergency situations.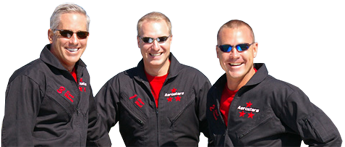 TEAM AEROSTARS FLY WITH RC ALLEN
2600 DIGITAL ATTITUDE INDICATORS
We at RC Allen Instruments are excited to sponsor the Aerostars precision aerobatic demo team. Their show uses graceful aerobatics with quick break-aways that require a dependable attitude indicator that can withstand that kind of punishment.

The Aerostars have adopted the RC Allen 2600 Digital Horizon as their primary Attitude Indicator for their three Yakolev 52 TW's. Their first show using the RCA2600 was at Sun 'N Fun 2010 and they have had great success with it since. It was their best solution to achieve accurate attitude readings throughout their routine.
Visit Their Site Here
:

We are excited to introduce the new
RCA2600-P
PITOT-STATIC
input version of our popular
RCA2600
Digital Attitude Indicator
. With the added Pitot-static input, the
RCA2600-P
provides
greater accuracy in higher performance aircraft.
Click here for details
.
The original
RCA2600
is still our most popular digital instrument - totally self-contained and easy to install. All models come in both 3" and 2" sizes and are
FAA and EASA certified.
Perfect for replacing your primary AI or adding as a backup in whatever you fly!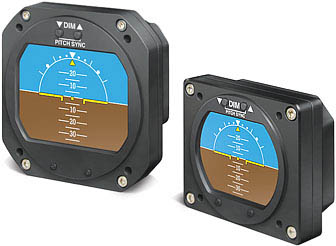 RCA2600-2
RCA2600-3
NEW! PITOT-STATIC RCA2600 DIGITAL
- PITCH SYNC (OPTIONAL)
- HIGH VIBRATION RESISTANT
- MULTI-VOLT OPERATION
- EASY TO INSTALL
- FAA / EASA CERTIFIED
- BRIGHT, ADJUSTABLE DISPLAY



RCA26EK-11
RCA26EK-13